About this Product:
Anyone who has accidently dropped a valuable item into a well, or off a dock, or overboard will immediatly understand the signifigance of our YVVL-SS-25A Underwater Robot. This high quality tool allows easy retrieval of lost items, without the requirement for you to get wet or hire an underwater diver. It works equally well under ice and most weather conditions. It is a well designed and durably built addition to any Yacht or Marine tool inventory.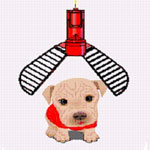 1. Recovering lost items from 25 to 100 meters underwater.
Recover very small items (watches, phones, keys and purses) to very large items (bicycles, pets and people) up to 80KGs in manual mode or up to a whopping 200kgs with winch assist.


2. Sport Fishing.
Attach standard bait or favorite lures for a new video experience in sport fishing…watch'em bite…. Close up and first hand! Fish for Crab, Shellfish etc. Collect sea shells and sea life of any type…even jellyfish

3. Remotely exploring the sea bed, lake or river bottom.


a. Locate underwater Piping and Cable
b. Assist in freeing fouled Anchors and lines.
c. Virtually any underwater exploration.

4. Education and Fun for Young and Old
Visually explore everything from the water surface down to the sea or lake bottom in vivid living color. Truly learn about the beautiful coral, different kinds of fishes and plant life in Inner space!

5. Miscellaneous
The mechanical hand is widely applied to aquaculture / underwater prospecting / underwater acceptance engineering / underwater activities / underwater scientific research / diving expedition / deep sea archaeology / salvaging / catching / deep well relief / fishing and enjoy under the deep sea or freshwater / fishing / yacht maintenance and etc.

Product Features And Description


Products can salvage and catch from a depth of 25 to 100 meter underwater, incorporating night vision with high definition and user-friendly CCD liquid –crystal video display and water proof control switches.


Image Sensor:1/4" SONY


Screen Resolution:420-520
Menus Show: OSD key with many languages.
User Friendly Lighting: 0Lux(when the high light and white light are on ,the max current 360mA)
Pixels: PAL:752(H)X582(V)
Rated Current: 70mA( if the red out light and white light )
Power: 12VDC
Scanning System: 2:1Interlace
Signal-to-Noise Ratio (SNR) : ≥48Db
Automatic White Balance (AWB): On/Off
Video Out: 1.0Vp-p75Ω
Viewing Distance Underwater: 3 meters (normal sea conditions)
Lens : Standard 3.6mm (choose)
Lens Angle : 92
Work Temperature: -20°C~+60°C
Cable: Standard 25 meter, load-bearing 80kg
Protection Grad: IP68
Battery: Efficient 4.5AH battery / 8 hour monitor use and water proof motor.
Nylon Deflector: Aligns camera, lighting unit and retrieval cage in turbulent water.
Retrieval Cage: Opening and closing stainless steel retrieval cage.


Package Includes:


1. One YVVL-SP-30A underwater mechanical hand
2. One specification/operator's manual
3. One storage battery
4. One battery charger
5. One luxury specification fight bump force toolbox
6. Standard 25 meters of Cable